Re-Link is a diversity and inclusion research based consultancy firm. We help organisations remove barriers to inclusion and build a culture to improve the daily lived experience of employees. 
Talent Process Toolkits | Talent Process Audits | DEI Benchmarks | Diagnostic Study | DEI Roadmap
Plug & Play Campaigns | Manager Guidebooks | Digitized Learning Interventions | Maternity Conversation Guidelines
Our Clients & Associations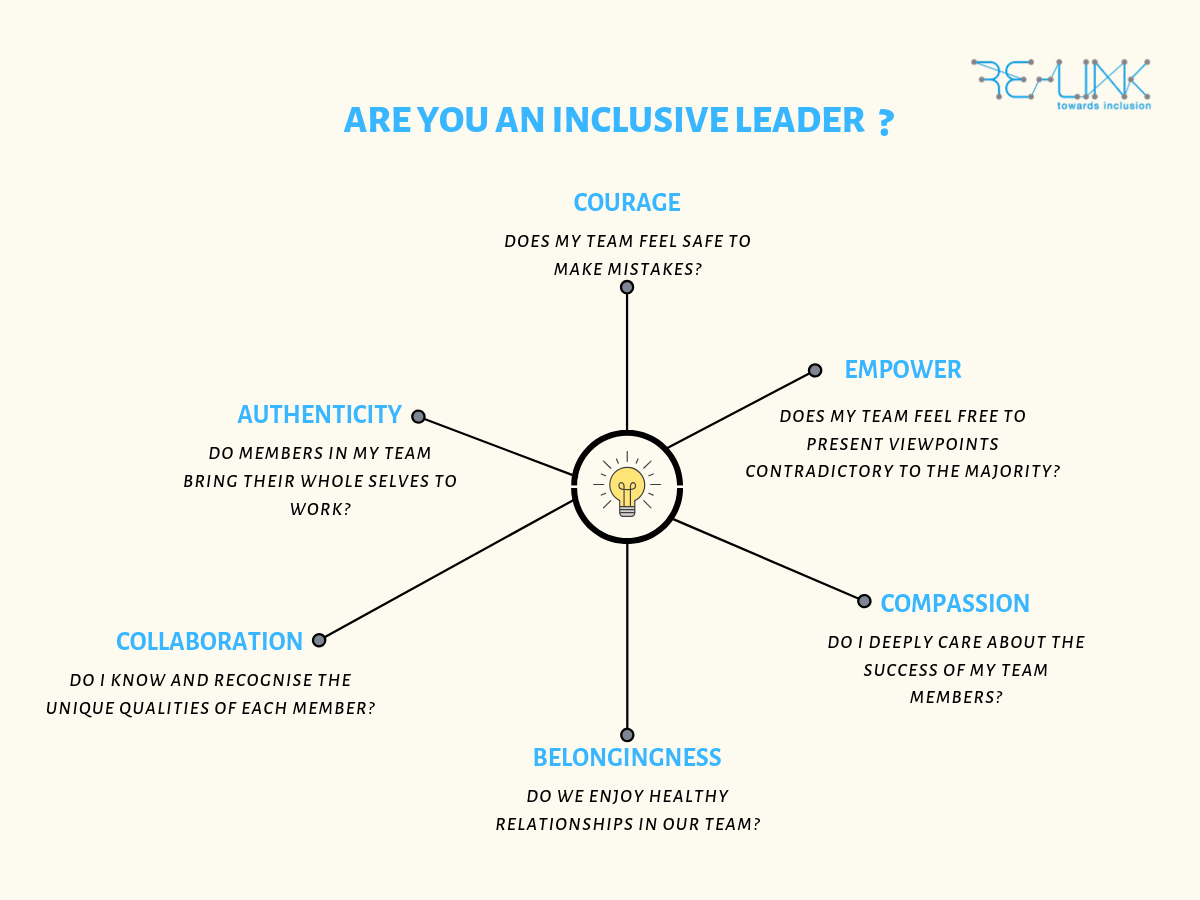 Six Must Have Qualities for Inclusive Leadership August 9, 2019 Corporate workplaces, globally, are undergoing a massive shift; changing consumer expectations, digital transformation finding its
Read More »
Re-Link is India's leading Diversity and Inclusion (D&I) consulting firm which helps businesses build inclusive workplaces through groundbreaking solutions. Our innovative resources have been leveraged by many organisations to build inclusive talent processes, communication and foster an inclusive culture.
Contact:
info@re-link.org
+91 996 796 5652
+91 961 973 5454
[feed_them_social cpt_id=10196]