Are you just in the initial stages of your D&I journey and are grappling with its many facets? Or are you well into the journey, looking for ways and ideas to take the conversation to the next level? Wherever you are in this journey of D&I, you can talk to us.
Through our consulting arm, we will work with you from wherever you are in the spectrum to where you would like to go. And of course, offer perspectives on the best route for you, considering your business and the journey already taken. Some of the specific services we offer are:
It is critical that inclusivity has been embedded into the talent processes of Hiring, Promotion & Performance, L&D and compensation, for the D&I interventions to be effective and impactful. Our carefully designed tool-kit helps an organization modify its current processes to ensure inclusivity is experienced through the employee's life cycle.
The tool-kit is a combination of auditing the current system, learning modules and thought-provoking messages to shift to an inclusive mindset.
It contains:
Video(s): Scenario-based videos to understand the Inclusion enablers in the process
Infographics: Ready Reckoner (s) to help recognize biases in that process
Creatives: Comparison of an inclusive mindset vs an exclusive mindset in that process
Audits: Available Check-list to ensure the process is standardized and made truly inclusive
Available in both off-the-shelf and customized versions, these tool-kits can serve as a great way to ensure that inclusivity is taking place in spirit too.
To create a bias-free system, we first need to identify the bias hotspots within each of the talent processes. For example, in the hiring process biases can creep in at any stages- right from shortlisting candidates to negotiating an offer. Similarly, in the promotion/performance management process, biases can show up during the appraisal dialogues or evaluations. 
Do you know where are biases in your systems today? 
We help you audit your talent processes to identify the biases hotspots, as the start point. Once done, we will work with you to design the relevant interventions to fix them. 
Of course, in case you wish to conduct this audit on your own, we understand that. Our Audit handbook is the one-stop for you; a series of questions to identify the specific stage that can de-rail your inclusion journey, followed up with specific inputs on how you can fix it.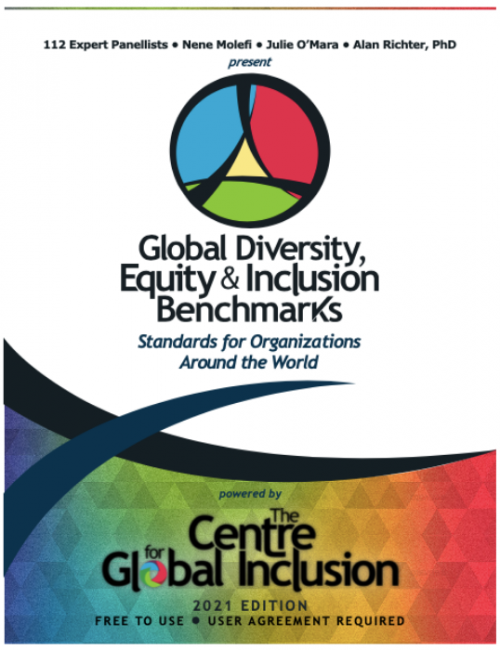 The Global Diversity, Equity and Inclusion benchmarks is a tool designed by the Center for Global inclusion. The tool helps organizations:
Realize the depth, breadth, and integrated scope of DEI practices;
Assess the current state of DEI;
Determine strategy, and;
Measure progress in diversity, equity, and inclusion
Authored by Julie O'Mara and Alan Richter, PhD and Nene Molefi, the tool has been designed with inputs and insights from a set of global experts across continents and a cross-section of industries and sectors. It is, therefore, an extremely comprehensive tool. Our CIO, Deepa Agarwal, has been part of this expert panel group for the 2021 edition of the tool. 
We highly recommend administering this tool, irrespective of the stage you are in, whether you are just starting your D&I journey or are well ahead of the curve. It will give you an in-depth perspective of where you stand vis a vis others in your industry but globally as well, giving you a clear direction of setting your goals and interventions.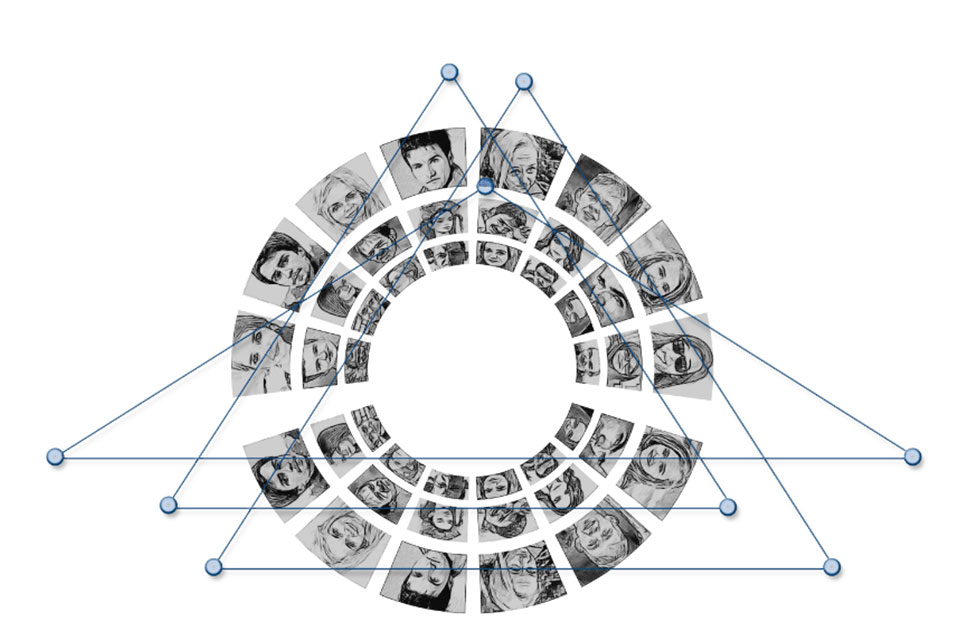 Every organization is different and so is the route to bringing in a change. We study your internal climate and help assess your organization's readiness for inclusion interventions, across a spectrum of diverse groups.
Be it to plan the right interventions for you, creating the execution plan or studying the gap areas. Our diagnostics study is an in-depth analysis of the internal culture, from an inclusion perspective.
Using a combination of facilitation and focused conversation approaches, the study reveals to us the underlying thinking processes, identify common threads and gives us an insight into the unspoken but common narratives.
This internal study is often overlooked and a step that is skipped over to jump right into execution. However, basing the solutions on it, will help identify the gap areas that should be addressed for higher and sustainable impact.
DEI Roadmap: Facilitation
This is a facilitated process conducted for OD, D&I champions and HR professionals, in which we work with the stakeholders to arrive at a concrete plan for the D&I roadmap. Finalizing the Vision statement, the Mission plan, inclusion of values and behaviors, form part of this session.
We use a variety of processes to do this: Appreciate Inquiry, Convergence and Divergence approach and many others, completely customized to suit the audience profile.
The session is practical, builds on the group's collective wisdom and ends with a concrete implementable plan. If you are taking baby steps in creating an inclusive workplace, we recommend this one for you.
Re-Link is India's leading Diversity and Inclusion (D&I) consulting firm which helps businesses build inclusive workplaces through groundbreaking solutions. Our innovative resources have been leveraged by many organisations to build inclusive talent processes, communication and foster an inclusive culture.